Sunday mornings:
LIFE Group 9:00-10:15 am
MS (6th-8th grades) in Room 204
HS (9th-12th grades) in Room 206


GROW

with us!
                                                  (Family worship service at 10:30 am)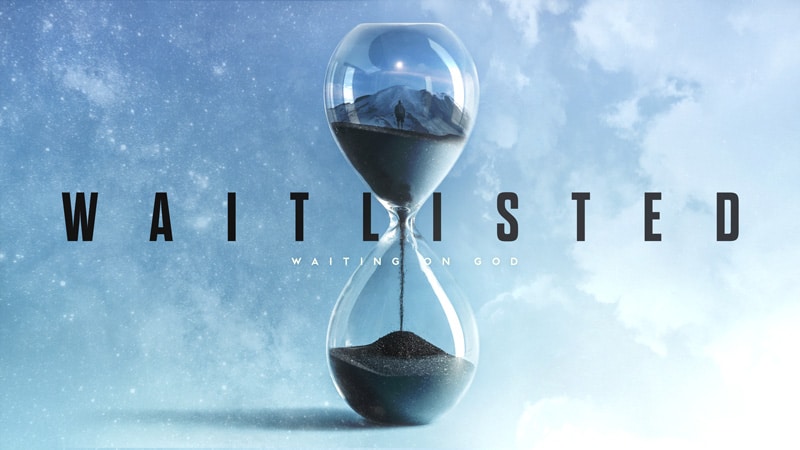 WAITLISTED: A 4-WEEK SERIES ON DOUBTS & QUESTIONS
SERIES OVERVIEW:
You know that feeling you get when someone makes you a big promise? You probably feel excited, but you might feel a little skeptical too — especially when that promise gets delayed . . . and delayed again . . . and again. If you have to wait long enough for something you were promised, you might start to wonder when you've waited long enough. Eventually, you might even give up hope. In this 4-week series, we'll meet a handful of people from Scripture who each spent a long time waiting on God. From the stories of Abraham and Sarah, Paul and Silas, King David, and Joseph, we'll discover that God has a plan, but we might have to wait for it, and we'll be reminded that, while we're waiting, God is faithful, God is listening, and we should never give up, because God's not giving up on us.
Youth Group meets Sundays from 4:30-6:30 pm for worship, the Word of God,
fun stuff, & projects with purpose– all with a focus on loving God and loving others.
Contact Patrick for more info @ psmith@highviewchurch.org
or check out our Instagram at agape_hvbc.

Here are a few things coming up in our ministry . . .
AGAPE SUNDAYS @ 4:30pm: INVITE YOUR FRIENDS!!!
Youth band will meet at 4:00pm for rehearsal. 
AGAPE MIDWEEK WILL MEET EVERY WEDNESDAY FROM 2-5PM
Come for all or part. This is an excellent opportunity to invite friends to hang out and play games, do homework, or just goof off! 
FELLOWSHIP OF CHRISTIAN ATHLETES (FCA)
If you are on a team and would like to know more about starting an FCA huddle, contact Patrick for more information.
ARLINGTON MISSION EXPERIENCE: May 29 – June 5
Mission trip meeting for students and parents Sunday, May 2nd after the service! 
Our main goal is for HVBC students to know and experience God!
We desire for every student to develop a personal relationship with Jesus,
understand their value and worth through Him,
and then share His love with their friends, community, and world.